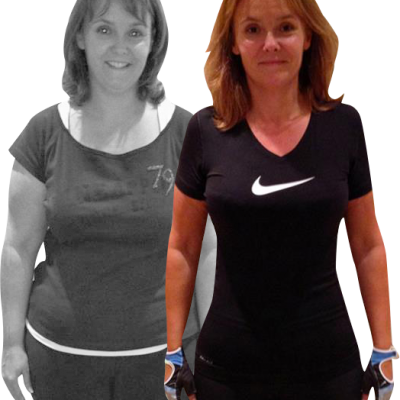 Jo McCabe
"I HAVE LEARNED TO EAT TO NOT GET HUNGRY, AND AS A RESULT THE WEIGHT HAS FALLEN OFF ME.
Dramatic change in shape
Completely revamped lifestyle
Completed Stand Up Paddleboard Marathon
Achieved 16-year dream of competing in an ocean boat race
Our inaugural client of the month is more of a lifetime achievement award for one of our biggest success stories and advocates Jo McCabe.  Although she did achieve a lifelong dream this month which can be partly attributed to her newfound fitness and confidence, she wins our 1st award due to the amazing achievements she has made over the last few years.
After carrying 40lbs of excess weight for 15 years she had "tried everything" including mega low (500 calorie) diets and concluded that her body had given up on her and nothing was going to work.
That's when she discovered the unique approach to exercise and nutrition at Cre8 Health and Fitness and most importantly learned how to enjoy exercise and good food as part of her life and that's why she's never looked back since!
Here are a few comments from Jo about her journey…
"The best thing about dropping 4 dress sizes is I can buy clothes from any store"
"once I got used to the changes they were easy, I actually started to really enjoy this new lifestyle"
"I have learned to eat to not get hungry, and as a result the weight has fallen off me."
After losing 3 stone and 4 dress sizes Jo says she has more energy than ever and is able to really enjoy the good life spending lots of time travelling and sailing.  Which is where her latest achievements come in…
With her newfound energy and fitness Jo needed to find something to do with it, so as a regular visit to the Spanish town of Javea she decided to join her husband John in learning to do Stand Up Paddleboarding.
In fact she has become so adept at it she even placed in her very first 4K event!
Not content with that, Jo and her husband John recently achieved a lifelong goal of competing in the boatrace from Denia to Formentera in Spain!
We are really proud to be able to have helped Jo on this journey, not just for the amazing results she's experienced for herself, but how she's inspired other people to achieve their goals as well.
Check out the following video to see the benefits Jo has experienced with us.